Help us, the School of Authentic Journalism is the only one capable of teaching how to win our struggle
Without your help it will be impossible to shake up the world through journalism, organization and strategy
By Erik Coyotl Lozada
May 19, 2015
My name is Erik Coyotl Lozada, I am from the city of Puebla in México and I have worked in community radio since 2009. I have become involved in different civil resistance movements through my work as a communicator.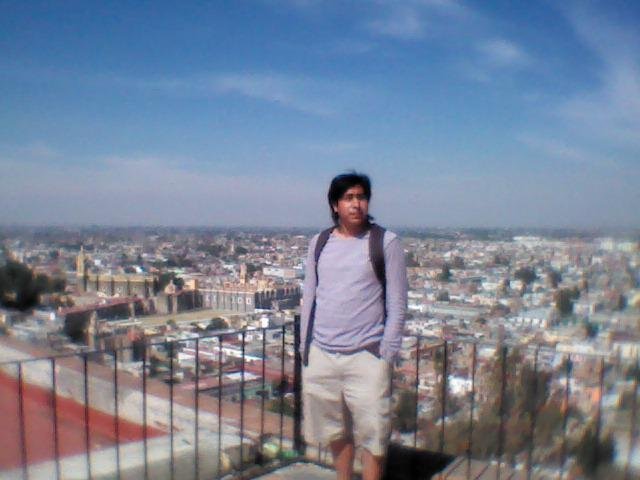 Erik Coyotl, graduate of the 2013 School of Authentic Journalism.
Scholarship in Authentic Journalism! That was the name of the summons through a Narco News video that called on journalists and organisers to join the school in 2013. I never thought that social movements were something to be studied and even less that a single school joined people from non violent civil struggles from the world over and taught journalists how to organise collectively.
I didn't really think about it much and asked for an application, and sent it in. It was a really long application, with odd questions, some asking about my life, but never about my academic history. This made the School of Authentic Journalism a lot more interesting to me.
I passed the selection process and in January 2013 they called to say: "You are in the school!". I never thought I would get a scholarship, but I did. April 2013 came around and the scholl started. I was nervous, and I didn't understand a fucking thing of what most people were saying. Then I found out the school is bilingual: I just speak Spanish.
The next day during dinner, one by one everybody grabbed the microphone to explain why they were there. Even though I'm used to speaking into a microphone, that day my legs were shaking like never before. They were all incredible people: nobody was there without special powers. I still couldn't believe I was there.
It's a big family. We all shared our experiences and laughed while we were learning. Another of the secrets that give journalism and non violent civil resistance super powers, is humour. It's important to remember that you need to think about the strategy behind humour and when to use it. I understood that struggles can be won and lost at the same time.
There's super heroes at the school who are examples of humility, strength and intelligence. One of these amazing characters is the incredible and generous Oscar Olviera, from Cochabamba Bolivia. In 2000 he set up the "Coordinator of Water and Life" that stopped the privatisation of the vital liquid.
We were at a plenary session and Oscar started to briefly narrate his life story. He told us how he learn to organise from his family: he is one of ten siblings and that taught him discipline and responsibility. Like him, I also had the chance to speak to Khusta Jack, who told us how he helped organise against Apartheid with a commercial boycott.
I returned to my community full of joy, knowing that it is possible to win our struggles, and that journalists also need to organise. In 2014 I came back to the School as a professor and helped with the audio recording of all the plennary sessions.
I found Oscar Olivera again. He talked me into keeping up my work and spoke of the vital role that community radio stations in BOlivia played during the "Water War" in throwing out the big corporations.
That year, I returned to my community to face a different reality. The 7th of april 2014, a colleague of mine was arrested for his journalistic work and his role as an organiser against a gas pipe.
That same year, the community radio station where I work was ransacked by Federal and Ministerial Police under order from the IFETEL, the Federal Institution that regulates Radio and Telecomunications in México.
Today, thanks to the School of Authentic Journalism, I have understood the incredible value of authentic journalism and that's why I now fight to re-open this community station to cover an even bigger area.
I think it's not just about a school of journalism, but also a place for mutants: where everybody goes back to their base with great powers and a great mission. Many stories get woven at each School of Authentic Journalism. Telling these stories in different countries multiply these strategies and shake up the world.
I want to invite you keep supporting the school. Your contribution is incredibly important to keep telling stories of successful civil resistance.
Join the Kickstarter campaign or go to authenticjournalism.org to learn more about the school.
Lea Ud. el Artículo en Español
Leia este artigo em português

Narco News is funded by your contributions to The Fund for Authentic Journalism. Please make journalism like this possible by going to The Fund's web site and making a contribution today.

- The Fund for Authentic Journalism
For more Narco News, click here.