"Help Plant the Seeds that Will Grow Into Tomorrow's Gary Webbs"
An Appeal to Support Narco News
By Andrew Stelzer

Special to The Narco News Bulletin
July 14, 2005
Why couldn't the mass media honor Gary Webb in his death? The best I can say for the fact they refused to give him credit for being the author of one of the most important journalistic works of the late 20th century is that I guess it wasn't personal. The cover-up of the truth is larger than Gary Webb – it's about protecting the ruling class as they get rich off a racist drug war.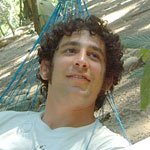 Andrew Stelzer
Gary knew better than anyone that the crisis in journalism was bigger than him; that's why he came to Mexico to pass on some wisdom to myself and 25 other truth seekers in February of 2003. He wanted to pass on a work ethic to a new generation of journalists that is running out of teachers and role models. His judgment told him that Narco News was putting together something special, and Gary knew it was important to be there.
Whatever financial capital that has been built at Narco News has been spent on the School of Authentic Journalism, in an attempt to rebuild a corps of writers, reporters, and filmmakers who understand that the truth trumps "access" and knows that "pushing things too far" is the goal, not a situation to avoid. Bill Conroy exemplifies that ethic, and it is through Narco News that the defense of his work is now coming from a rare member of Congress who dares defend the truth.
It's a bad joke that Narco News is struggling to survive. It really is. I'll be honest – I love many of those websites out there that bring you the best, most scandalous stories about the Bush administration every morning. They make my job easier, and they are making important information more accessible to the masses. But there's something wrong when these websites, which often don't do much more than collect hyperlinks from stories available elsewhere, are coasting along, while outlets for original journalism are begging for table scraps.
No, Narco News will never bring you 42 headlines on different topics every day – but they have brought you dozens of reports from far away lands during important elections and otherwise confusing moments of near revolution. Its grassroots, on-the-ground projects like the Narcosphere and the School of Authentic Journalism that are providing the journalistic blood, the screaming-reality text, and the political inspiration for the plethora of home-office based news consolidators that provide a public service in their own right by countering the AP and UPI's dry ignorance of what is "news" day in and day out.
If you are someone who already gives to worthy causes, I can only plead with you to believe me when I tell you Narco News is worthy. It has brought together activists and journalists from over a dozen countries, and continues to facilitate their collaboration every day. Its a window into Latin America at a time when its so important to watch what is unfolding and learn.
The room for real investigative journalism is shrinking. A space like Narco News has been carved out, but it is fragile. With the support of readers like you, though, the past several years have seen Narco News continue to grow in influence. Both the good guys and the bad guys are coming to Narco News to gain insights into a question a friend asked me recently: "Why is Latin American the only part of the world going to the left right now?"
My best suggestion to my friend was that that there has been too much cross-cultural pollination between the USA and the rest of América for the people to be fooled anymore by foreigners with milky skin. The gig is up down south. The smiling, backstabbing gringo corpo-politician has simply worn out his welcome. That means if you fake the funk, the welcome mat is pulled out from under you.
But Notice Narco News is still welcome where corporations and corrupt politicians have fled the people's rage and now hide out in Miami. Narco News is fueling the peoples' struggle on what may be the most important front – the information battle. Narco News needs to stay afloat for the momentum to continue towards freedom.
Gary Webb gave himself for the cause. Now Narco News is giving Gary's words back to the public. But your help is needed to keep Narco News going. Please support this intergenerational beacon of hope – help plant the seeds that will grow into tomorrow's Gary Webbs throughout the Americas. 'Cause we really, really need them.
Please make a donation for Narco News to continue this work, online, at this link:
http://www.authenticjournalism.org/
Or by sending a check today to:
The Fund for Authentic Journalism
P.O. Box 241
Natick,

MA 01760
Thanks,
Andrew Stelzer
2004 Narco News Authentic Journalism Professor
Narco News is funded by your contributions to The Fund for Authentic Journalism. Please make journalism like this possible by going to The Fund's web site and making a contribution today.

- The Fund for Authentic Journalism
For more Narco News, click here.