Ex-DEA El Paso Chief Slams U.S. Attorney Sutton Over "Murders Gov't Could Have Prevented"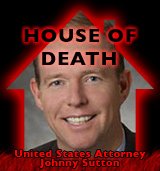 Veteran Agent Sandalio Gonzalez Wants Congressional Investigation Into the House of Death Case
By Bill Conroy

Special to The Narco News Bulletin
July 5, 2005
A recently retired, high-ranking DEA official is calling on Congress to investigate the role played by a U.S. Attorney in the cover-up of an informant's participation in mass murder in Ciudad Juárez, Mexico.
The DEA official, Sandalio Gonzalez, is pointing the finger squarely at Johnny Sutton, the U.S. Attorney in San Antonio, Texas. He claims that had Sutton taken action sooner in the case, more than a dozen people might still be alive today. As a result, Gonzalez says Congress must act now to get to the bottom of what Sutton knew, and when he knew it.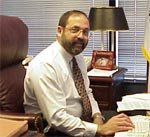 Sandalio Gonzalez
Photo:

FHLEOA
"Unless some Congressional committee subpoenas Sutton to answer questions about this, the cover-up will continue," Gonzalez said, in an exclusive interview with Narco News.
According to Gonzalez, who, until January of this year, served as special agent in charge of the DEA's El Paso field office, Sutton was clearly aware of the informant's participation in the murders by at least Feb. 24, 2004. That's when Gonzalez fired off a letter to Sutton blowing the whistle on the informant's role in the murders.
Law enforcement sources familiar with the case also have revealed to Narco News that federal agents with U.S. Immigration and Customs Enforcement (ICE), working closely with Assistant U.S. Attorney Juanita Fielden, who is under Sutton's charge, allegedly went to great lengths to conceal the informant's complicity in the murders.
Specifically, the sources allege that documents related to the case were shredded once the media first began to pick up on the story in the spring of 2004. They also claim that the informant was moved about frequently, in part, to keep other federal agencies, such as the DEA, from gaining access to him. A high-level supervisor with the El Paso ICE field office also allegedly ordered members of his staff not to cooperate with federal agencies who might be investigating the informant's role in the murders, the sources say.
In addition, the sources contend another high-level supervisor with the ICE field office in El Paso allegedly paid the informant "hush" money – supposedly $50,000 or more. The sources claim that in order to conceal the payoff, it was made to look like a payment to another informant – one who was already dead, killed by narco-traffickers in Mexico after they discovered he was a snitch.
As startling as these charges may seem, Gonzalez' claims of a cover-up in this case cannot be taken lightly. That is why he has stepped forward for the first time to comment publicly on the case.
Gonzalez, a 26-year veteran of DEA, has stellar track record with the agency, which is part of the Department of Justice (DOJ). Previous to his post in El Paso, Gonzalez served as associate special agent in charge of DEA's Miami Field Division. Prior to that, he oversaw DEA's South American operations as chief of the South American Section in the Office of International Operations.
Sutton, however, was seemingly not impressed with Gonzalez' background, or at least did not feel compelled to meet with him once he received the letter. Instead, Sutton's reaction was to reach out to his high-level contacts within the DOJ in Washington, D.C., to bring pressure to bear on Gonzalez, to shut him up and to ensure the letter was buried.
"When a U.S. Attorney gets a letter from another senior government official in DOJ, and his first reaction is to go after that official behind his back instead of looking at the issues, that is suspect," Gonzalez told Narco News. "If he was on the up and up, he should have at least called me to set up a meeting with me.
"Instead he goes behind my back to DOJ to complain. This is indicative of the way the government works against all whistleblowers. When they go against the grain, no matter how right they are, the government goes after them. The record is rather clear on this."
Threads of Death
Gonzalez' letter exposed the complicity of U.S. federal agents in the multiple murders in Juárez. The homicides were tied to an investigation into Heriberto Santillan-Tabares, who U.S. prosecutors claim is a top lieutenant in Vicente Carrillo Fuentes' Juárez drug organization.
A confidential informant, who allegedly had attained high standing within the Juárez organization, played a critical role in snaring Santillan. The informant's name is supposedly Jesus Contreras, according to U.S. law enforcement sources and media reports. He also is also known by the nickname "Lalo."
A recent report in the leading Mexican newsmagazine Proceso (reprinted in the daily Por Esto! and available here) claims that Lalo is a former officer with the now-defunct Mexican Federal Highway Police. A Narco News source confirmed the accuracy of that information.
However, the Proceso report also indicates that Lalo's name is likely Eduardo Martinez Peyro.
So who is this guy really?
Clearly, the identity of an informant is shrouded in layers of deception for his own protection, so his true name – beneath the mask of his aliases – admittedly remains a mystery at this point. He is essentially a man with many names.
Between August 2003 and mid-January 2004, a dozen people were tortured, murdered and then buried in the yard of a house in Juárez – the "House of Death." The informant Lalo, according to law enforcement sources, participated in many of those murders. Most of the victims were allegedly Mexican drug dealers who had in someway run afoul of the narco-trafficker Santillan.
However, one of those tortured and killed at the House of Death, 29-year-old Luis Padilla, was a U.S. resident who appears to have been picked up by mistake. Padilla left behind a wife and three small children. Padilla's family has a pending lawsuit against the ICE officials who allegedly were complicit in his murder.
The informant's handlers – agents and supervisors with the El Paso office of ICE and a U.S. prosecutor – were allegedly fully aware of the Lalo's participation in the murders. However, they did nothing to stop the killing for fear of jeopardizing the Santillan case and a separate cigarette-smuggling case that they were trying to make with the informant's help.
The informant's alleged accomplice in Juarez, Mexican state judicial police comandante Miguel Loya Gallegos, along with Santillan, had been facing murder and drug-trafficking charges in relation to the torture and slayings in the Mexican border town, which is just across the river from El Paso, Texas.
Loya, according to law-enforcement sources, oversaw the murder operations at the House of Death in Juarez, dubbed carnes asadas (barbeques), and was allegedly on the payroll of the Santillan organization.
The mass-murder machine run by Loya and his henchmen – including the ICE informant and other Mexican state judicial police officers – came undone after police under the charge of Loya pulled over a DEA agent and his family mistakenly in Juárez. The crooked cops believed the agent was a competing drug trafficker.
Had it not been for quick thinking on the part of the DEA agent – who used his cell phone to get another DEA agent to the scene – and sheer luck, the agent and his family may well have been brought to the House of Death, according to Gonzalez.
"My overriding concern on this issue was and still is the DEA agent and his family that were almost kidnapped and killed because of the way the case was mishandled, and that seems to have been lost on almost everyone involved in this," Gonzalez told Narco News. "That is what caused this whole story to come out in the first place, but many seem to be willing to forget about that."
Web of Connections
The lead prosecutor in the Santillan case was Assistant U.S. Attorney Fielden, who, though based in El Paso, reports directly to Sutton's office in San Antonio, according to law enforcers.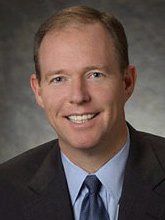 U.S. Attorney Johnny Sutton
Photo:

DOJ
Ultimately, then, the murders in Juarez should have been on Sutton's radar screen.
Assistant U.S. Attorney Fielden, as part of her role in prosecuting the Santillan case, worked closely with the ICE supervisors and agents who handled the informant Lalo, and she should have been fully aware of his active participation in the House of Death murders, multiple law enforcement sources contend.
In the wake of writing his letter to Sutton exposing the House of Death scandal, Gonzalez claims DEA brass retaliated against him by giving him a negative job-performance review and ordering him to keep his mouth shut about the case and the letter. Gonzalez says this was all done under pressure from Sutton because the letter put the big-shot U.S. Attorney in a tough spot.
The letter represents evidence that U.S. government agents and prosecutors were aware of their informant's murderous activities in Juárez as early as August of 2003, and the U.S. Attorney's Office didn't want that letter being thrown in their faces during a trial, law enforcement sources contend.
Gonzalez retired from DEA earlier this year after unsuccessfully trying to get various government agencies to investigate the alleged cover-up and retaliation.
From a complaint (PDF) written by Gonzalez to the U.S. Office of Special Counsel in September 2004:
I believe that I'm being punished for speaking the truth about a serious matter of public concern that is not publicly known. When I made this known to the United States Attorney for the Western District of Texas (by sending a copy of the letter to his office in San Antonio), rather than take corrective action, he attacked my professionalism. [And, indirectly criticized my integrity, ironically for refusing to participate in a cover-up, which may even constitute the criminal offense of obstruction of justice, misprision of a felony, or, to a lesser extent, a federal agency's negligence resulting in multiple homicides.]

DEA officials that are fully familiar and upset with the issue of the murders, as well as the obstruction of the investigation of the threat against the life of a DEA agent and his family, and admitted this to me, are now following the political and personal agenda of the United States Attorney for the Western District of Texas (Johnny Sutton) by retaliating against me with a negative performance appraisal. In addition to all of the above, there is also a First Amendment violation here….
But if the U.S. Attorney's Office in San Antonio has been dirtied in this alleged cover-up, no one is lining up to take the hit. In fact, the spin out of Sutton's office is that a dangerous narco-trafficker, Santillan, has been taken off the streets due to the diligence of the U.S. Attorney's Office in San Antonio. As far as the murders in Juarez, well that ball has been thrown back into the court of the Mexican government – with no mention of the U.S. informant's participation in those murders.
In late April, the U.S. Attorney's office announced that it had cut a deal with Santillan in which it dropped murder charges against him in exchange for a 25-year sentence for pleading guilty to "conducting a continuing criminal enterprise." Sutton also dropped the murder charges against Mexican police comandante Loya.
The San Antonio Express News reported the following in May of this year:
Federal prosecutors in El Paso and San Antonio have dropped murder and drug-trafficking charges against Miguel Loya Gallegos, 35, a top police commander for the Chihuahua state judicial police, accused of supervising several of the killings.

… In a prepared statement, San Antonio-based U.S. Attorney Johnny Sutton said Mexico has a superior interest in prosecuting those responsible for the slayings.
That exact same reasoning, that Mexico has a superior interest in the case, is what Sutton advanced in dropping the murder charges against Santillan.
From Sutton's press release announcing the Santillan plea deal:
In dropping the additional charges in exchange for Santillan-Tabares' guilty plea, Sutton said that Mexico has a superior interest in prosecuting those responsible. All of the murders were committed in Ciudad Juárez, by Mexican citizens, including law enforcement officials, and all of the victims were citizens of Mexico.
Of course, with the charges dropped, the legal trail back to any cover-up has been severed. There will be no public trial where the deeds of the U.S. prosecutors and ICE agents can be exposed to the light of day.
Gonzalez says the case should have been brought to trial long ago, adding that Santillan and Loya could have been indicted after ICE agents found out about the first murder in August of 2003.
The murders were allowed to continue, several law enforcers contend, because ICE agents and U.S. prosecutors also were running Lalo as an informant in a separate cigarette-smuggling case. Pulling the plug on the Santillan case, they explain, would have exposed Lalo's cover, which would have scuttled the cigarette case.
"Here's the question," Gonzalez said in an interview with Narco News. "How do you indict someone for murders that the government could have prevented?"
"Isn't that hypocrisy at its worst? You allow murders to take place so you can indict (the murderers)?
"The main suspect (Santillan) could have easily been indicted for the first murder and none of this would have taken place. And don't forget all the other human beings that were brutally murdered as a result."
Pulling On the String
Keeping the informant out of the public eye appears to have been the strategy ever since his role in the murders surfaced.
An ICE agent and supervisor seem to have been among the first officials to cross the line into a cover-up when they crossed the border sometime in the fall of 2003 to meet the informant Lalo at the House of Death in Juarez. The ICE officials took the step of posing as tourists, law enforcement sources say, to avoid informing the Mexican government and their counterparts at DEA of the visit.
The purpose of the visit, law enforcers say, was, in part, to satisfy curiosity, to get a tour of the house, "to see where the bodies were buried," according to one source. The duo allegedly even took photographs.
The next play in the cover-up occurred in the wake of the DEA agent and his family being stopped in early January 2004 by Loya's goons in Juárez. As a result of that incident, DEA evacuated all of its agents from the Mexican border town.
In an effort to snare Loya, DEA agents, working with Mexican federal law enforcement, came up with a plan that called for the informant Lalo to contact Loya to arrange a meeting. The Mexican law enforcers planned to surprise Mexican police comandante Loya at that meeting and take him into custody.
However, according to several law enforcement sources, Assistant U.S. Attorney Fielden refused to allow DEA agents access to the informant so that the meeting could be arranged. As a result, Loya and three of his henchman slipped through the grasp of Mexican federal law enforcers and escaped. And, according to U.S. law enforcers, Loya added to the carnage prior to his vanishing act by killing two more people in Juárez in broad daylight the day after his men stopped the vehicle of the DEA agent and his family.
The irony of Loya's escape – which was allegedly enabled by a U.S. prosecutor – is that U.S. Attorney Sutton has since dropped the murder charges against Loya claiming that Mexican authorities have a "superior interest" in prosecuting Loya.
Gonzalez registered his outrage with the botched plan to snare Loya in a Feb. 24, 2004, letter (PDF) he addressed to ICE El Paso chief John Gaudioso. A copy of the same letter also was sent to Sutton.
From the letter to Gaudioso:
Following the evacuation of our personnel in (Juárez),

ICE

agents, with your concurrence, refused to immediately present the

CS

(Lalo) to Mexican federal authorities so that his testimony could be used as the probable cause necessary to arrest the corrupt police officials in (Juárez). Your failure to present the CS to Mexican federal officials resulted in a one-week delay before probable cause could be established to search for the dead bodies. These officials told our Attaches in Mexico that they would not have had to wait to discover the bodies prior to arresting the corrupt officers. Now these dangerous killers are at large.

To make matters worse, you would not allow the CS to call (Mexican state police Commander Miguel Loya Gallegos, an alleged Santillan operative) so that Mexican federal authorities could arrest him for his participation in the murders. You and the prosecutor (Fielden) until last week refused our repeated requests for direct access to the CS so that we could at least attempt to resolve the threat.

In fact the prosecutor stated that she had ordered ICE personnel to refuse DEA access to tapes of the CS, while expressing concern regarding our (DEA) sharing of information with Mexican federal authorities. You allowed a prosecutor to make an operational decision that interfered with the investigation of a threat against the lives of fellow U.S. federal agents and their families.
The Prosecutor Has No Clothes
Several sources within the Department of Homeland Security, the parent agency of ICE, confirmed that the informant Lalo was moved around frequently after DEA was forced to evacuate its agents from Juarez and the full extent of his – and the ICE agents' and U.S. prosecutor's – complicity in the murders became known to DEA.
"They (the ICE agents and U.S. prosecutor Fielden) couldn't get rid of him (Lalo), so they tried to control him, and they moved him from place to place, to Albuquerque (N.M.) then to San Antonio (Texas), so no one could talk to him," one source says.
Then, the first hints of the informant's role in the murders in Juárez hit the media in the spring of 2004, and the cover-up went into full swing, according to sources. The problem is that the informant Lalo had leverage because of what he knew. He was demanding more money, sources indicate.
That's what allegedly led one of Lalo's ICE handlers, a high-level supervisor in El Paso, sometime between March and June of 2004, to put a payment through to him using a dead informant's "source number," which is a number assigned to all confidential sources in order to keep their identity concealed.
Although it is not clear how much money was given to Lalo through this means, sources indicate that it was discovered by someone at ICE headquarters in Washington, D.C. The sources add that because the payment required headquarters' approval, the amount likely exceeded $50,000.
"The confidential informant (Lalo) said the government owed him money," one source says. "They decided they better pay him or he would start talking."
And then, in August of 2004, for some reason that is not completely clear, the informant Lalo was escorted by federal agents from San Antonio back to El Paso. While in El Paso, Lalo arranged to pick up some money he claimed he was owed by some unknown third party.
Lalo, though, didn't go himself to pick up the money at the drop site – a Whataburger fast-food restaurant in El Paso. Instead, he sent an acquaintance, Abraham Guzman, a 27-year-old father of a two-week old baby. Unfortunately for Guzman, the drop site was a set-up, and he was shot dead after thugs mistook him for the informant Lalo.
In the wake of the shooting, according to law enforcement sources, a high-level ICE supervisor in El Paso allegedly sent out the word to members of his staff that no one was to cooperate with any investigation into the informant's role in the murders, or they would face discipline. Ironically, that supervisor has since been promoted, sources indicate.
To date, no one directly involved in overseeing the informant has been brought up on criminal charges, at least no such charges have been publicly announced. One field agent has been put on administrative leave, however. Law enforcers familiar with the case believe that Hispanic agent, unless he has documentation to prove otherwise, will likely be the only person set up to take the fall.
Any investigation into U.S. prosecutors in this matter, of course, would have to go through Sutton's office – absent the appointment of a special prosecutor – or through the Department of Justice's Office of Professional Responsibility, which is under the charge of San Antonio native Attorney General Alberto Gonzales.
Given those realities, most law enforcers who spoke with Narco News believe that, absent intervention by Congress, nearly everyone involved will get a pass on the House of Death murders.
"If Sandy Gonzalez or I had done something like this, we'd be in prison," says a former high-ranking DEA official who asked to remain anonymous. "When a U.S. attorney is incompetent, there are no sanctions. You have the Department of Justice that is supposed to control these U.S. Attorneys, but they don't when it comes down to nut-cutting."
As for Sandalio Gonzalez, he can't believe justice is being sacrificed in this case, that some 15 murdered people are deemed expendable for the sake of salvaging careers and promoting political ambitions.
"If someone in Congress is not willing to take a stand on this, the nation as a whole loses some integrity in the process," he stresses. "This isn't about national security, spies or intelligence work, this is police work, right here. There are bodies out there."
Correction: Luis Padilla was originally mistakenly identified in this story as a U.S. citizen. Padilla was a legal U.S. resident who lived most of his life there but was not, in fact, a citizen of that country, according to Raul Loya, the Dallas-based attorney who is representing his family in pending litigation against ICE agents and a U.S. prosecutor.
Lea Ud. el Artículo en Español

Narco News is funded by your contributions to The Fund for Authentic Journalism. Please make journalism like this possible by going to The Fund's web site and making a contribution today.

- The Fund for Authentic Journalism
For more Narco News, click here.