We're like a virus afflicting the beast at every turn
The School of Authentic Journalism has taught hundreds of young people to understand and practice the ancient art of journalism at its roots
By Bill Conroy

Class of 2004, School of Authentic Journalism
May 2, 2015
I've been a journalist for the past 30 years, most recently eking out a meager living as a freelancer after spending most of my career as a well-paid editor for a mainstream media outlet. Last year I walked away from the so-called status and comfortable paycheck of the commercial media job due to one overriding desire that I could never shake: The dream of making a difference for the better with my journalism — in my case, investigative reporting.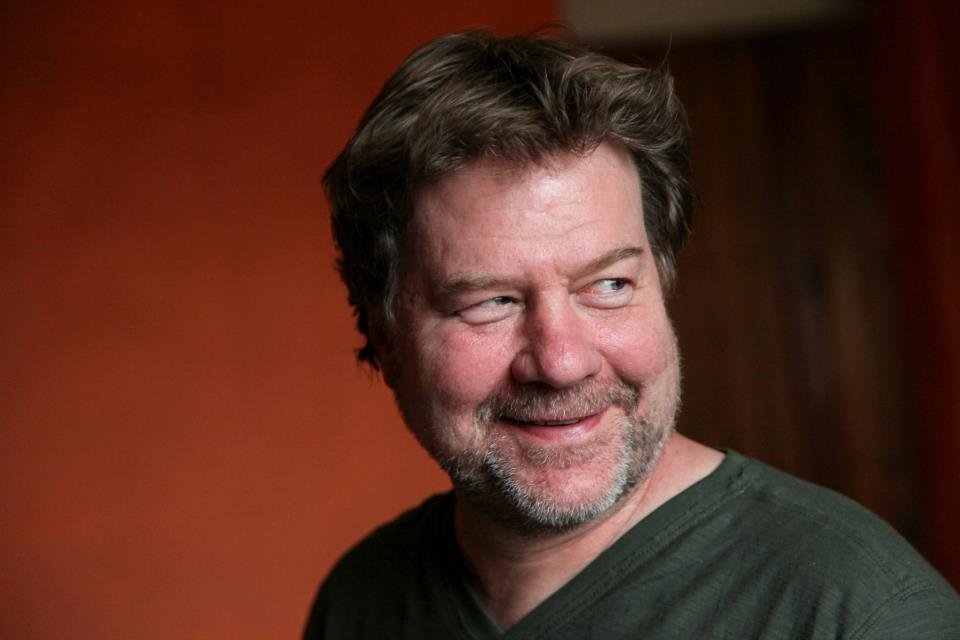 Bill Conroy, reporter at Narco News and professor at the School of Authentic Journalism
Early on in my career in newspapers, that was still possible. Hell, you could still slay dragons back then. Investigative reporting, watchdog journalism, the Fourth Estate all actually meant something, and the practice of journalism was focused on afflicting the comfortable and comforting the afflicted, on arming the readers, the people, with the facts and context. Sure, you took some flack along the way from the money people, but the cigarettes, whiskey and newsroom camaraderie helped to put that into perspective, and you were back at it the next day. It was a badge of honor to be engaged in the struggle.
Times have changed, and those age-old journalistic principles and newsroom battles have become little more than quaint clichés packaged and sold with pop-
up ads, screaming headlines and stories devoid of the depth that comes from deep reporting. So I walked away, determined to find a place where real journalism was still practiced, even if it meant poverty wages and a daily struggle just to find the next story and an honest outlet to publish it.
The good news is that I'm finding there is hope ahead, that investigative journalism, when practiced well, still has a place in the digital era, that there's more to the practice of this ancient art than writing search-engine friendly headlines and pithy scripted narratives, that deep reporting still has impact, and there are still editors and reporters out there who recognize that fact.
A long road is still ahead, but I'm on it, and it leads to the realization of that dream I can't shake.A big part of the reason that road still exists at all is because of an idea that would not die: Authentic Journalism. Since 2003, a gathering of veteran editors, reporters, social-movement leaders and students aspiring to learn from them have gathered annually to reclaim journalism as it was meant to be practiced.
That 10-day gathering, the School of Authentic Journalism,
has convened regularly over the years at various locations in Latin America since that inaugural effort. It has taught hundreds of young people from around the world how to create their own media in the service of the afflicted, to understand and practice the ancient art of journalism at its roots — as an act of revolutionary courage tempered by the humility it takes to truly listen to the people you serve.
Now, a dozen years after that first School of Authentic Journalism was held in Mexico, I find myself benefiting from those shared experiences and the bonds that were built around the teaching and practice of authentic journalism. Many of the students of those past schools are now the veteran journalists and have remained true to the road of authenticity. I know this firsthand because some among them were the first to extend me a helping hand, to open doors and opportunities for me, as I now struggle to keep my journalism dream alive. Their truth and my truth are together helping to create a bigger truth.
We're like a virus, spreading fast, afflicting the beast at every turn. You'll find us in the newspapers you read, the videos you watch, the radio shows you dial into daily. We have become bigger and stronger with each year devoted to the practice of our craft in service of not money, or other people's power, but rather in your service and the hundreds of millions of other people like you who just want us to listen to your voice and to amplify it against injustice and for the betterment of the society in which we all exist.
It's easy to lose faith in those better angels as day-to-day life wears us down. Everywhere you turn in our consumer society it seems someone is trying to sell you false happiness. If you're hungry, they sell you a pizza; if you're overweight, they sell you a gym membership; if you're tired, they sell you a cup of designer coffee. Commodities exist to quench all of our needs and urges, for a price.
What's rare is to run across an opportunity to rekindle our faith in the human spirit, one that allows you to satisfy that bigger thirst we all have — the one that nudges us to do something, anything, each time we get a glimpse of human misery, or intolerance or oppression, or of lost hope. We know that if we can extend a hand in those situations, we also are helping to lift our own circumstances as well. We know in our hearts that the people, organized around a just cause, can move nations.
Journalism, when done the right way, is something that can help bring us together to overcome the worst of our human nature. When done well, it gives communities and good people the awareness and information so necessary to turning the tables to their advantage. The School of Authentic Journalism has proven itself on that front. I've experienced it firsthand as both a student of the school and as one of its professors in later years. I'm still in the trenches because people like you believed in the school and believed in us.
The School of Authentic Journalism is pulled off each year on a shoestring budget, with a lot of sweat equity and team spirit. The school, through the nonprofit Fund for Authentic Journalism, covers the costs for the students attending, many of whom come from lands and circumstances marked by great poverty and horrific conflict. The school's professors — veteran journalists and community organizers from many nations —pay their own way because they recognize the school provides the students with the journalism and organizing tools they need to change their worlds for the better, and the larger world in the process. In fact, the professors themselves are reinvigorated in their own work by the experience.
All of that together makes it far more likely you will be able to find the kind of journalism that is of real service to your needs and goals for positive social change. Whether graduates of the School of Authentic Journalism publish their work through the school's advertising-free affiliate Narco News or through other media in the U.S. and around the globe, the ripple effect is huge — for ending a destructive drug war, for advancing social movements, for giving voice to the disappeared, for the betterment of our communities.
But none of this happens without your support of the school. Donating money to the School for Authentic Journalism won't satisfy your empty stomach, or help you lose weight or make you less tired. But it will allow you to play a vital role in setting right the future course of journalism and giving voice to social movements across the planet.
It's really that simple. The School of Authentic Journalism exists because you still believe in the power of the human spirit to lift all of us to a better place. The money you donate isn't used to sell or create more commodities. It goes toward something far more important and lasting because it helps to create the space and time for dreams to be realized, for a new class of authentic journalists to give voice to people's struggles across the globe. You can't get that in a cup of coffee or a pizza or a gym membership at any price.
Please donate what you can. The School of Authentic Journalism, in the end, only exists because you still believe in our better angels.
Join the Kickstarter campaign or go to authenticjournalism.org to learn more about the school.
Lea Ud. el Artículo en Español

Narco News is funded by your contributions to The Fund for Authentic Journalism. Please make journalism like this possible by going to The Fund's web site and making a contribution today.

- The Fund for Authentic Journalism
For more Narco News, click here.