My Chance to Work with Some of the World's Most Talented Journalists
The School of Authentic Journalism Offers an Escape from Boring and Recycled News Reporting
By Henry Taksier

Class of 2011, School of Authentic Journalism
April 18, 2011
This is the story of my life. I grew up in the suburbs of Miami, Florida. My mother, originally an immigrant from the USSR, was highly supportive of all my interests. She worked tirelessly to grant me the financial security and personal tranquility she never had.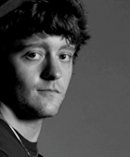 Henry Taksier
Everyday, I had the chance to ride my bike outside, surrounded by streetlamps, gated communities, palm trees, and flower petals. In the meantime, there were pictures on the TV. People talked about pollution, war, racism, genocide – and it was always happening somewhere else. I listened to punk rock and fell in love with the concept of
resistance
– at that point, it was an empty infatuation. It's not like I really had anything to fight against.
I studied journalism at the University of Florida because people told me I was a good writer and it seemed like a logical thing to do. It wasn't long before I felt disillusioned. "Journalism is a sinking ship," everyone said. "Try public relations or advertising. That's where the money is." I wrote for the school newspaper – again, because it seemed logical – and I started to wonder why the hell I chose journalism in the first place. I wasn't learning or writing anything interesting – just recycled, asinine stories about local entertainment.
I went through a stage of aimlessness, tangibly defined by nonstop parties, drinking, and a pack of cigarettes each day. Eventually, I discovered a place called the Civic Media Center – Gainesville's infoshop. It was an independent library for people with "radical" viewpoints – feminists, socialists, anarchists – and apparently curious college kids. I liked these people, not necessarily because I agreed with everything they told me, but because they took their lives seriously. This is where my education began. Among other things, I learned that boredom is counter-revolutionary.
At around the same time, I discovered a small, independent newspaper in Gainesville called The Fine Print, which allowed me to step outside my comfort zone, explore the town, and find stories the mainstream media would have overlooked. I had the opportunity to hang out with activists, veterans, drug addicts, struggling artists, oppressed workers, and a wide array of other people who expanded my perspective. I learned to listen – truly listen – instead of just waiting for my chance to speak. This is how I found my voice. The stories I wrote offended some people and impressed others. So I became a managing editor.
Since then, I've been overwhelmed with leads on investigative stories. I could talk more about myself and my journalistic pursuits, but this isn't a résumé. This isn't about me. At the Civic Media Center, I learned the meaning of the word radical. Contrary to what the media led me to think, radical is not a synonym for extreme or unconventional. It's not about veering far to the left or far to the right. A radical is someone who's willing to ask dangerous questions and accept the truth, regardless of its implications.
My professional experience is evenly divided between volunteer-based work (like The Fine Print) and paid assignments for other types of organizations. One of those assignments involved a documentary about central Florida. More specifically, I had to find something important or intriguing to write about High Springs, a small town near Gainesville known for its ecotourism.
I was excited, at first, because I knew there was an untold story here about Florida's springs – our most sacred ecological treasure. According to local experts, the Springs are deteriorating rapidly due to irresponsible land use by dairy farmers and property owners. I could use my words and my camera to highlight the problem and hopefully trigger some kind of change. The story got turned down.
"You can talk about that a little bit," they said. "But you should focus on something positive. People don't want to hear that our Springs are dying."
I was disappointed, but who can blame them? It was the same kind of experience I had writing for the school newspaper. It's the outlook we've come to expect from major news organizations, from CNN to Fox News. The world is filled with politicians, public relations representatives, and even "journalists" whose job it is to obscure the truth in order to serve an agenda. Radicals are few and far between in the world of corporate journalism.
This is why we need authentic journalists. I'm honored to be a part of Narco News and the School of Authentic Journalism. I notice that I'm one of the youngest people on this list, and my life experience is relatively limited. I'm not sure how I got chosen to work alongside some of the world's most diverse and talented radicals, but I'll do my best to live up to it. If you're in a position to financially support a cause you believe in, then I would highly recommend making a donation to Narco News' Fund for Authentic Journalism.
Please make a donation today, online, at this link:
http://www.authenticjournalism.org
Or you can make a check out to:
The Fund for Authentic Journalism


PO

Box 1446
Easthampton,

MA 01027 USA
Without grassroots support, the work they do would not be possible.
Best regards,
Henry Taksier
Lea Ud. el Artículo en Español

Narco News is funded by your contributions to The Fund for Authentic Journalism. Please make journalism like this possible by going to The Fund's web site and making a contribution today.

- The Fund for Authentic Journalism
For more Narco News, click here.