Colombia's Invasion of the United States
The Uribe Regime Sends an Army of Lobbyists and Infiltrators to Washington to Impose a "Free Trade" Deal
By Al Giordano

Special to the Narco News Bulletin
April 8, 2008
The stunning events of recent days, in which the chief strategist for the presidential campaign of Senator Hillary Clinton, Mark J. Penn, was publicly demoted (but really, not: he's still there) have torn a curtain. Behind it are the highest paid mercenary soldiers of the Colombian civil war: lobbyists, public relations firms and political consultants, doing the bidding of a foreign power in Washington.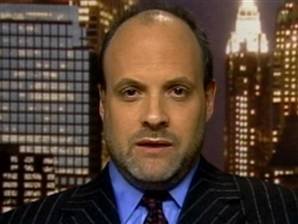 Another top Clinton campaign aide – spokesman Howard Wolfson – is an owner of the Glover Park Group, to which the Colombian government pays a $40,000 per month retainer to lobby for the US-Colombia "free trade" agreement.
Penn was just one of the mercenaries serving this foreign power against the interests of US citizens and workers. He was caught in the act by the
Wall Street Journal
last week, holding a private meeting with the Colombian ambassador, whose government had put his company on a $300,000 annual retainer to push its agenda in Washington. The revelation came on the same week when Colombian President
Alvaro Uribe launched a public attack
on Senator Barack Obama, who is Clinton's rival for the Democratic nomination for US president. The public relations disaster – casting doubt on Clinton's claims to oppose a US-Colombia "free trade" agreement – led to Penn's public "demotion" (which has proved to be just another political stunt: Penn remains firmly ensconced in the high echelons of the Clinton campaign).
That the Colombian regime – pressing a bloody civil war not only against a guerrilla insurgency but also against peaceful labor, farmer, indigenous, pro-democracy and social movements – has received more than $4 billion dollars from the US government for its military and police apparatus under Plan Colombia, plus another $800 million dollars for economic and social programs (the largest US aid giveaway in the hemisphere) is not enough: The Uribe government wants more, and is spending parts of that money on Washington lobbyists and power brokers to push a "free trade" agreement that US President George W. Bush sent to Congress yesterday.
When President Bill Clinton proposed Plan Colombia in 2000 he originally stated it would spend $1.3 billion dollars fighting the war on drugs (Colombia produces more cocaine than any other country) and against left wing rebels. But do the math above, and you'll see that the failed program has already eaten more than $5 billion US dollars… and the beast is still hungry.
As the American (and Mexican) people have learned from the devastating effects of the North American Free Trade Agreeement (NAFTA), of 1993, these agreements raise unemployment in both countries but provide windfall profits for multinational corporations and the politicians they bankroll. They are Robin-Hood-in-reverse scams that steal from the poorest of the poor to give to the richest of the rich. Colombia, being an oligarchy (in which a small number of families and their business interests control government, industry and media, and utilize severe and violent repression to squash any dissent to the contrary) is led by a political and economic class that sees great benefits to it – a higher concentration of the nation's wealth, primarily – through a "free trade" pact.
US corporations, likewise, see greater profits from a deal that will open the doors to their fast-track looting of Colombian human and natural resources.
Together, they have launched an all-out assault on Washington, attempting to push members of the US Congress into supporting the trade deal. From today's New York Times:
There have been all-expense paid trips to Colombia for more than 50 members of Congress, featuring coffee tastings and dinner at a posh restaurant inside an old Spanish fort. The Colombian president has visited Washington to make personal appeals. Major corporations like WalMart and Citigroup are taking up the cause. And former Clinton administration officials have landed lucrative lobbying contracts…

To help make its case, Colombia had already hired at least three firms on Capitol Hill, in addition to the work by Mr. Penn's firm, Burson-Marsteller, paying out from $15,000 to $40,000 a month. Collectively the Colombian government has paid more than $1 million to firms that have negotiated or lobbied on behalf of the deal.
In the press release announcing Penn's demotion, the Clinton campaign noted that his tasks would be taken over by pollster Geoff Garin and campaign spokesman Howard Wolfson. But – lo' and behold – Wolfson is also part of Colombia's mercenary army in the United States. The beltway newspaper Politico reported yesterday that the Washington firm of which Wolfson is part-owner is also on the Colombian government payroll:
The Democratic-leaning advocacy firm the Glover Park Group, former home to Clinton campaign spokesman Howard Wolfson, signed a $40,000 per month contract with the government of Colombia in April of 2007 to promote the very agreement that Clinton now rails against on the presidential campaign trail.

That means Glover Park Group was arguing the same position on the free trade agreement as has Penn, the contentious Clinton strategist and Burson-Marsteller chief executive who lost his campaign job over the weekend after The Wall Street Journal revealed that he'd met with Colombian officials to plot strategy on the pact.

Several other Glover Park employees have deep connections with the Clintons, including founding partner Joe Lockhart, who served as the White House press secretary under President Bill Clinton, and Joel Johnson, who was a senior communications adviser in the Clinton White House.
This is exactly what occurred in 1993 when operatives of Bill Clinton's 1992 presidential campaign became the chief lobbyists and public relations handlers to steer the NAFTA agreement through Congress. Republican Senate and House members overwhelmingly support such agreements. Then-president Clinton needed about 70 Democratic House members to join them in order to gain approval for the trade bill. The effort became a gravy train and welfare program for former campaign staffers before and after Clinton's January 1993 inauguration. They received millions of dollars from corporate interests pushing the NAFTA agreement to influence enough Democratic members of Congress to go along with the president and the Republicans on the same deal that previous Republican presidents George H. W. Bush, Sr. and Ronald Reagan had attempted but failed to steer through Congress. In the end, 156 Democrats voted against NAFTA, but 102 voted for it, and the bill became law when Clinton signed it.
Now, as then, a Democratic majority in Congress – concerned about Colombia's serial human rights violations and the assassinations of trade unionists there – are not eager to cast their lot with the trade deal. And so the Colombian State, along with a bevy of US-based multinational corporations, has targeted them through the permanent government of "Democratic Party" allied lobbying and consulting firms. The mission for the Penn and Wolfson companies is to pick off enough Democratic legislators to gain passage for the trade treaty.
But there's also strong opposition to the Colombian trade pact from organized labor – including the AFL-CIO – and human rights groups. In a letter to US Senators today, the United Auto Workers opposed the legislation (for a .pdf of the full document click here):
Colombia is the most dangerous country in the world for workers who want to join unions and bargain collectively with their employers. For two decades, Colombian union officials and union activists have been subject to an unrelenting campaign of fear and intimidation, including the murder of over 2500 trade unionists. Despite claims that this violence has recently decreased under the Uribe government, the brutal reality is that almost one unionist a week has been murdered to date in 2008, and 39 unionists were murdered in 2007, far more than in any other country.

Those responsible for this violence against trade unionists have not been brought to justice. To date, the government has only secured convictions in 68 cases, meaning that the perpetrators of these murders have escaped with impunity in about 97 percent of cases. Even the few cases where the government has secured convictions, just over half of the perpetrators are actually in custody.

The campaign of fear and intimidation has been successful in eviscerating the trade union movement in Colombia. Threats of violence and murder are now sufficient to halt an organizing drive or to abort a strike. Not surprisingly, union density has dropped from 15 percent to less than five percent over the last 20 years.
Teamsters Union President James Hoffa, Jr. today spoke from Scranton, Pennsylvania, during an Obama campaign conference (Narco News listened in). "In 1998, we lost 1,000 jobs at Tops Chewing gum, those jobs went to Mexico," Hoffa said. "In York, Pennsylvania, Peppermint Patties is closing… 600 union jobs will go to Mexico… (where) they won't pay health care. They won't pay unemployment… it's about money. And these CEOs don't care about America."
Contrast that with a different conference call, yesterday, an "internal" one (or so he thought) that Mark Penn held with other executives at Burson-Marsteller, the firm that had the lucrative contract with the Colombian government but lost it after Penn publicly apologized for meeting with the ambassador. Reporter Sam Stein of the Huffington Post was able to eavesdrop on that one, and it's a doozy. Penn told his private sector colleages:
"I think you've heard that I made the decision to step down as chief strategist of the Clinton campaign. Penn Schoen and Berland is going to continue to poll for it and I'll continue to play a role advising Senator Clinton and former President Clinton as well as the rest of the leadership of the campaign..

"The title, the position of chief strategist tended to be one that drew a tremendous amount of attention…"
Penn gave his opinion that the scandal surrounding his double-dipping between the Clinton campaign and the Colombian government would blow over within three days:
"There will probably be another day… but there really is only a one two three to the story but not really much more."
But the Clinton campaign created the false impression that he had been dumped, when Penn is still on the senator's payroll. Significant union leaders like Hoffa of the Teamsters continue to call for Clinton to fire him outright. Unless that occurs, the controversy will live on, and that's to the detriment of Colombia's Uribe regime, as the more press and public scrutiny placed on its efforts to use money it got from the United States to lobby the US Congress, the more an increasingly educated American public will continue to turn against the US-Colombia trade agreement. Uribe's fate now rests on a bigger story over which he has little control: the United States presidential campaign.
Narco News is funded by your contributions to The Fund for Authentic Journalism. Please make journalism like this possible by going to The Fund's web site and making a contribution today.

- The Fund for Authentic Journalism
For more Narco News, click here.